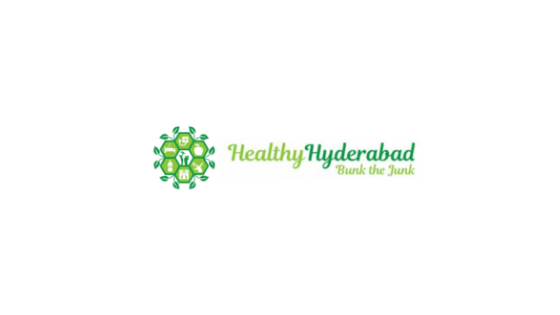 Remember back at school, "healthy" meant being physically, emotionally, and spiritually fit. We played football, hung out with friends, and had morning assemblies. Then life played with us, bound us with duties and responsibilities, and assembled us in front of desktops and piles of papers. Before we could know, we were leading ourselves into the web of unhealthy lifestyle practices. Web – Ours is the generation of webs. Ours is the generation of Netflix and Instagram, burger and fried chicken, unemployment, and overtime work.
One-fourth of Hyderabad's population is in the adolescent age and more than one-fourth is in the working sector. We have a very young population. We have a literacy rate of 90%. But it is concerning how such young educated minds of the country lead an unhealthy lifestyle. We skip meals, don't eat at the right time, and do not eat the right food. As a result, 21% of us are diabetic. Many face renal failure and other renal complications. To add fuel to the fire are improper sleep habits and mental trauma. Given our society that treats every mental illness as "madness", we seldom talk about the mental problems we face on a daily basis. A fatigued body, an angry friend, a ranting boss, a tiny income, a gigantic hospital bill – how is anyone going to deal with it?
The question is – is a healthy lifestyle achievable? YES
Is today's generation going to sit back – diseased and depressed? NO
It is actually quite simple to live a happy and healthy life. You have already turned into the direction by thinking about it. It's time now to act.
The first thing to understand is there is no instant solution to this. To begin with, it is important to bring a radical change in your lifestyle. Physical activity, eating the right food, keeping emotions in check, enough amount of rest, maintaining a healthy schedule, etc. are all critical to your health. Love your body, however, it is and then works to improve it. Sleep at the right time. Leave your smartphone, go foolish for an hour every day. Spend time with yourself like you would with any loved one. Love yourself.  Make a relationship with yourself. Talk to yourself, don't miss this amazing conversation with the most amazing person in the world – YOU.
If you are still wondering how do you do all this- here's the ultimate solution. Healthy Hyderabad. We at Healthy Hyderabad make sure you take your first step into the journey of a healthy lifestyle and don't go off track. So, join us on board right away!